Transistion weeks in a house where ASD lives, are always an experience....but so far this time, it's been ok.
Molly was out of school for a week, and then summer school started! YAY! There were rumors that it was not happening this year, due to state budget cuts, and 1/2 the rural schools here opted NOT to have summer school, but thankfully ours did WITH field trips AND meals!(2 other things we thought would be eliminated) Molly is going to meet with an ABA (applied behavior) expert on Mondays at summer school, as well as continue with speech. For her? one week off is plenty and this mom would gladly vote for year round school. Kid's brains need to keep learning while they're growing! It should at LEAST be an option...for ALL kids, not just kid's like molly. Maybe one day Education will take the priority in the state budget it should.
Molly loves the routine, and i saw the immediate confusion on her face as we waited for her teacher to arrive....her homeroom classroom, was closed and dark and locked. Surprisingly enough *sniff-she's growing up* she seems to be comfy with the fact that this is still school, just different. (maybe she is remembering?)and so far, here have been no problems!! Go Molly! Kelsi would come to pick up this week with Dad, and that just MADE MOLLY'S DAY! She loves her sibs!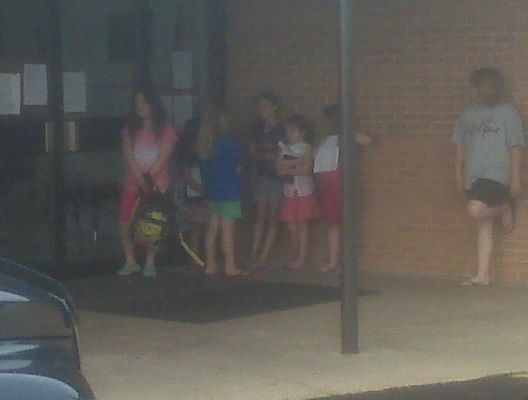 Mom has been given a time frame of 2 weeks till home! She's coming home now on the weekends...and the only problem i can see is her lack of patience. It's weird...she has no idea of how much progress she has made, she only sees whats happening right now, and she does NOT LIKE IT AT ALL!! All that needs to happen is her "bad leg" needs to strengthen and that's going to take time and work. Looks like the "patience" gene that is missing in my DNA, comes right from her!
Kelsi came to stay for a week...she's going to be a Senior this year, and spent the majority of her time here "skyping" with her boyfriend who was in Alabama doing some of his own visitation! We shared some laughs, and had some talks and it was all good.(all but the fact that she would not come with me to see the opening of Sex and the City II) I can't believe we're making college plans again.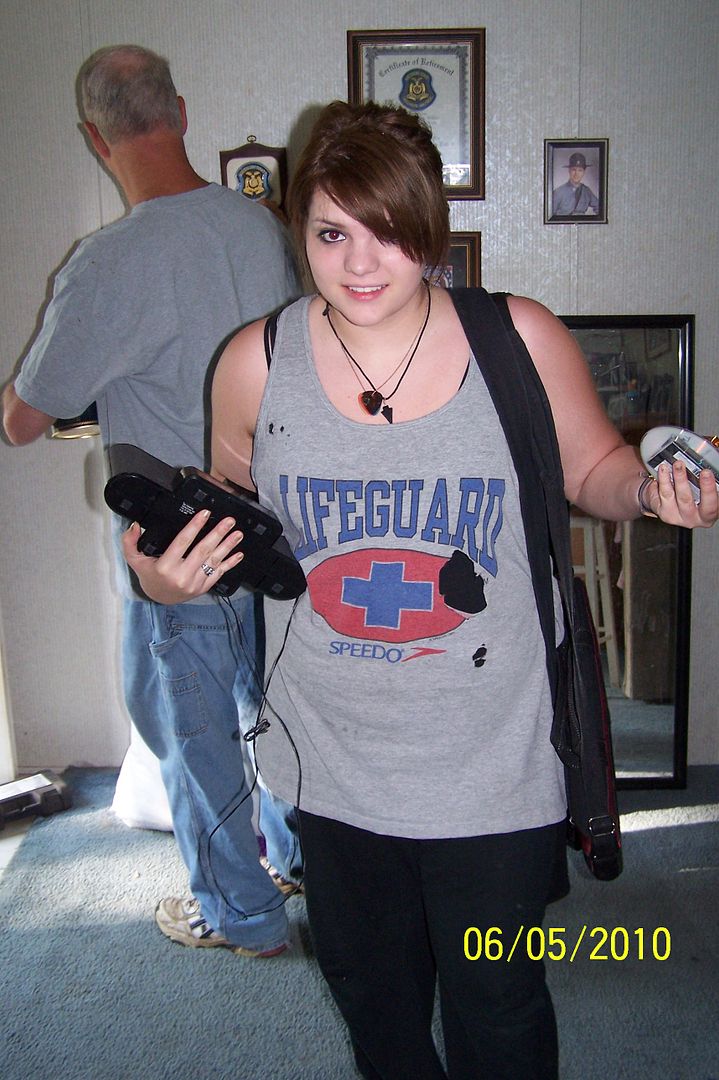 (lmao-laptop bag, ipod & speakers, camera, cell phone, check-digital girl is on her way!)
Bill is in Florida with Angela and her Brother & wife...had two weeks planned in the Keys, but opted for the Atlantic side due to the threat of BP spoiling the beautiful beaches they so look forward to visiting all year. My heart breaks for the businesses down there that are suffering from EVERYONE making changes to their vacations to bypass the oil spill...as well as for the wildlife. Sad Sad situation.
Gabe and Ally are preparing to celebrate Aubrey Jo's 2nd Birthday!! (June 7th) Gabe is travelling to Arkansas Thurs-Sun and working with Little Bill (or covering for him)and brother Josh in the Bail Bonding Business...I try not to think about it too much....I've already witness what happened with those boys when they were little with slingshots...and now they are "Tazer" certified! EEK!
Shauna stepped up the whole marathon business by running in the Northface Endurance Challenge!
http://www2.thenorthface.com/endurancechallenge/races/2010/dc/index.html
That's a 50K or 30.07 miles of mountainous terrain...and she did FABULOUSLY! Another scary habit for my kids, as she watched one girl fall off the trail, toppling down and suffering a compound fracture of the shin. The alternative would be falling off the trail and ending up in the Potomic! EEK! She loved it so much, was giddy when she called, and ended up 3rd in her age group,cutting MORE than a minute off her usual pace time! AMAZING!! I use that word alot to describe Shauna...
That's the update for this week, I'm off to redo the bedroom (strip and shampoo carpets) ugh...there is ALWAYS some project needing to be done that I'm behind on...it's such a glorious life i lead....but it's not as hard as the sarge, who has to try to mow with a nekked girl (ok she put her shoes on) and 2 german sheps helping!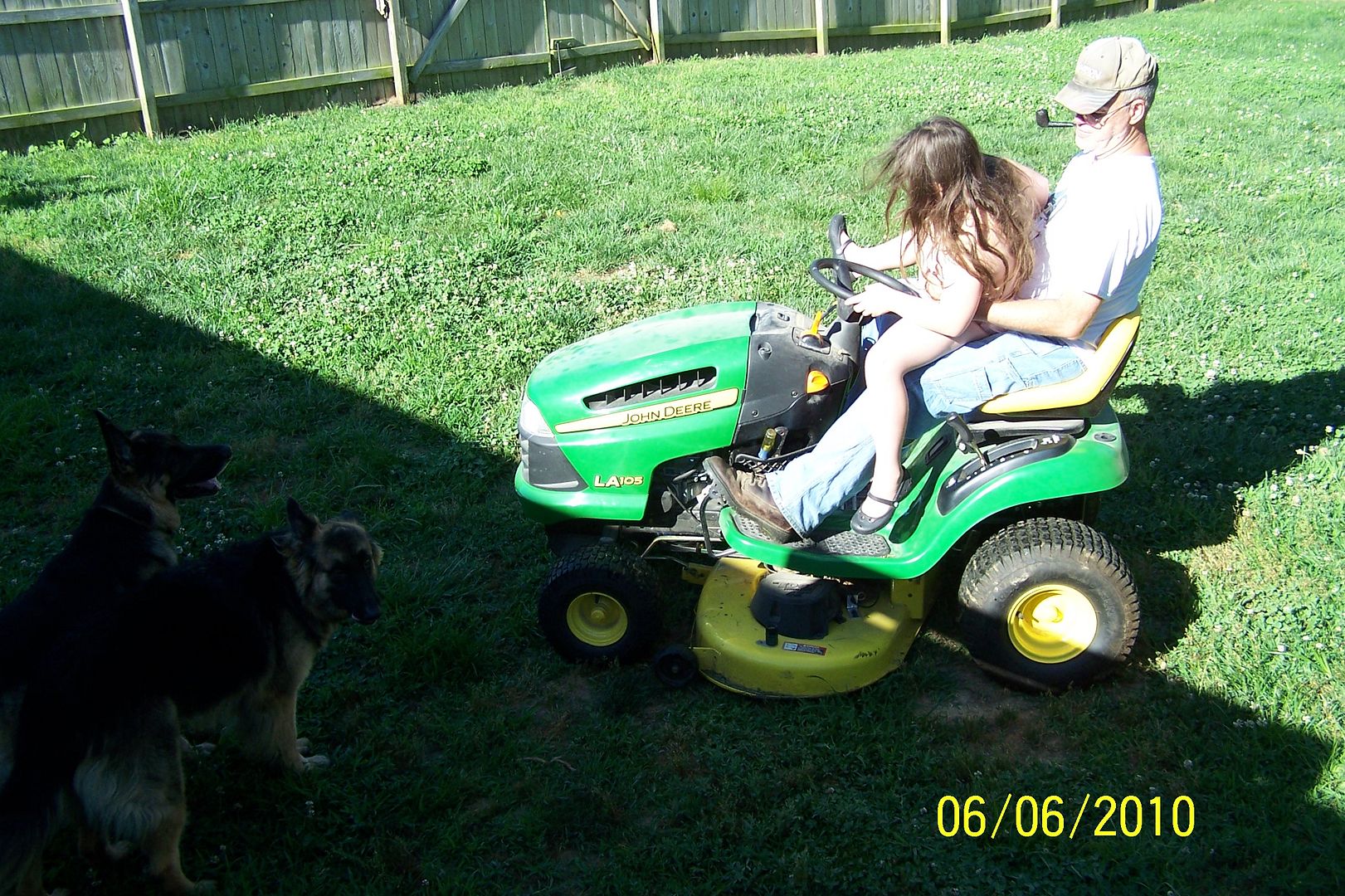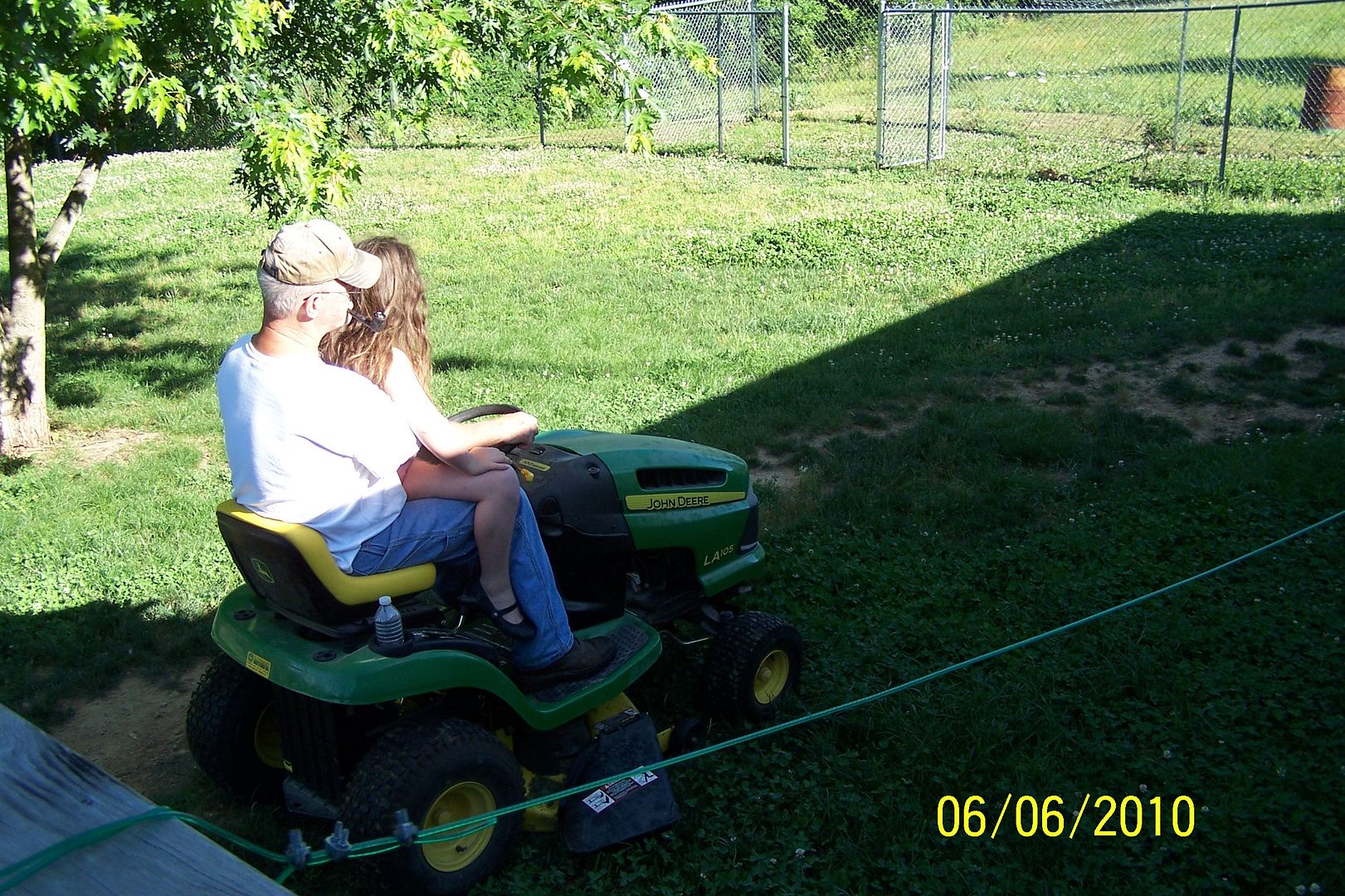 We are looking forward to the trifecta in birthdays this month (aubrey 6/7, Bill 6/11and Molly 6/22) and next month? A 5 star Disney resort in Orlando for the National Down Syndrome Congress Convention! Gonna meet up with some families there I've MISSED SO MUCH!! can't wait!!