Little Bill is still in Florida...and today he SKY DIVED! Have a vid posted on my facebook page of it...it's amazing! He also para-sailed and went to see the dolphins...all this week! We are just PUMPED for him...that video is amazing, i'll try to snatch it from them and upload it here..but haven't figured out how to do that yet!
Molly and summer school this year? A match made in Heaven! She's excited about getting up uber-early...is at the car before I'm ready and SKIPS into school! I don't know what changed this year, but I'm greatful for it!
She's making a bird feeder for Father's Day at one of their outings!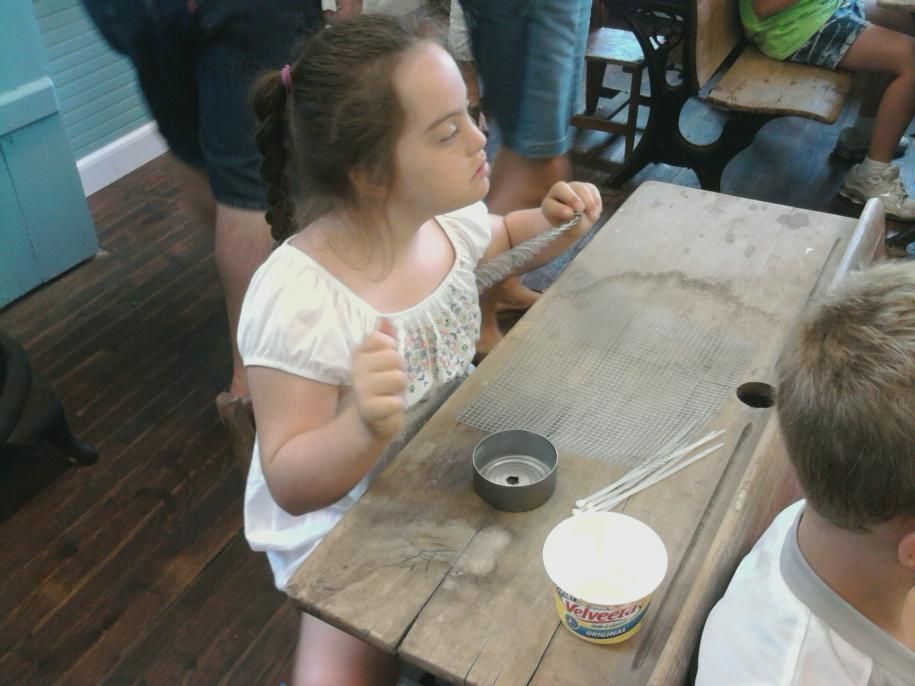 This weekend we had the little girls home! YAY! Baby is amazing...she's pulled the italian side of Ally's family and has the most beautiful olive-toned skin. She's all about smiling at 10 weeks old, loves her mom-mom....but (as always) seems to love papa Larry more! I don't know what it is in him that just slays the babies, but there is one always attached to him, and one vying for that position. He eats it up.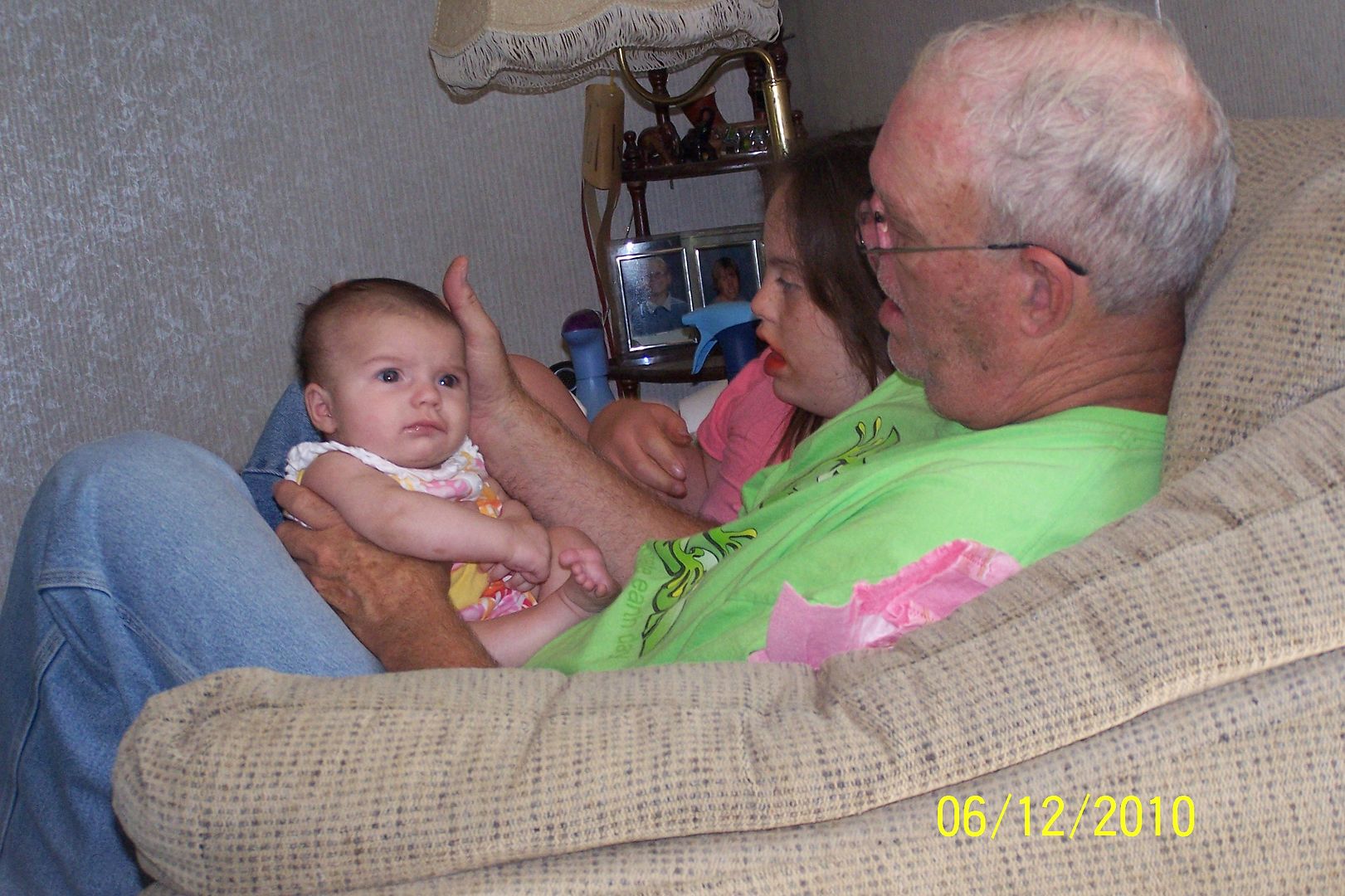 he got her to smile big!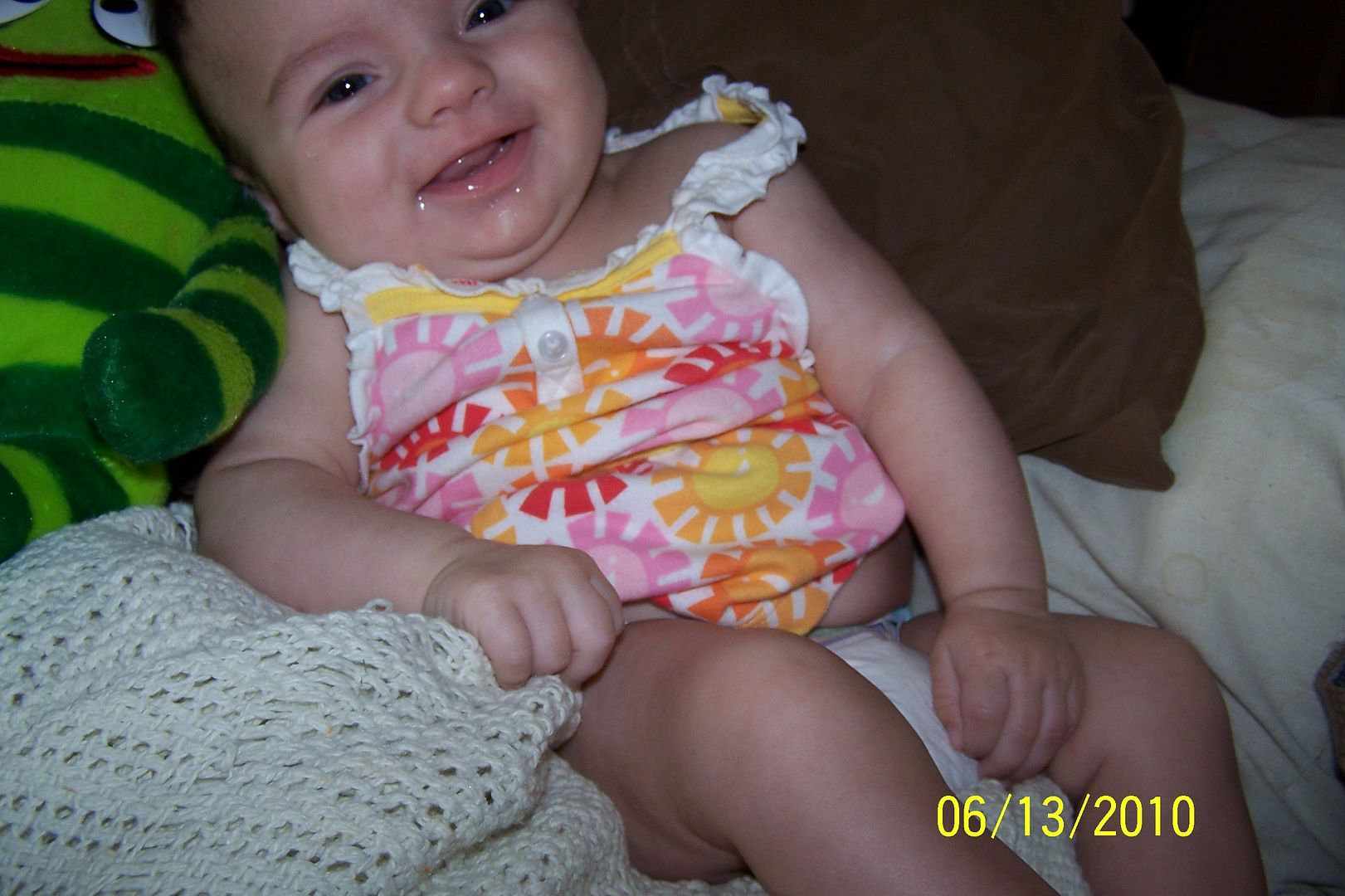 She sleeps just like her daddy used to: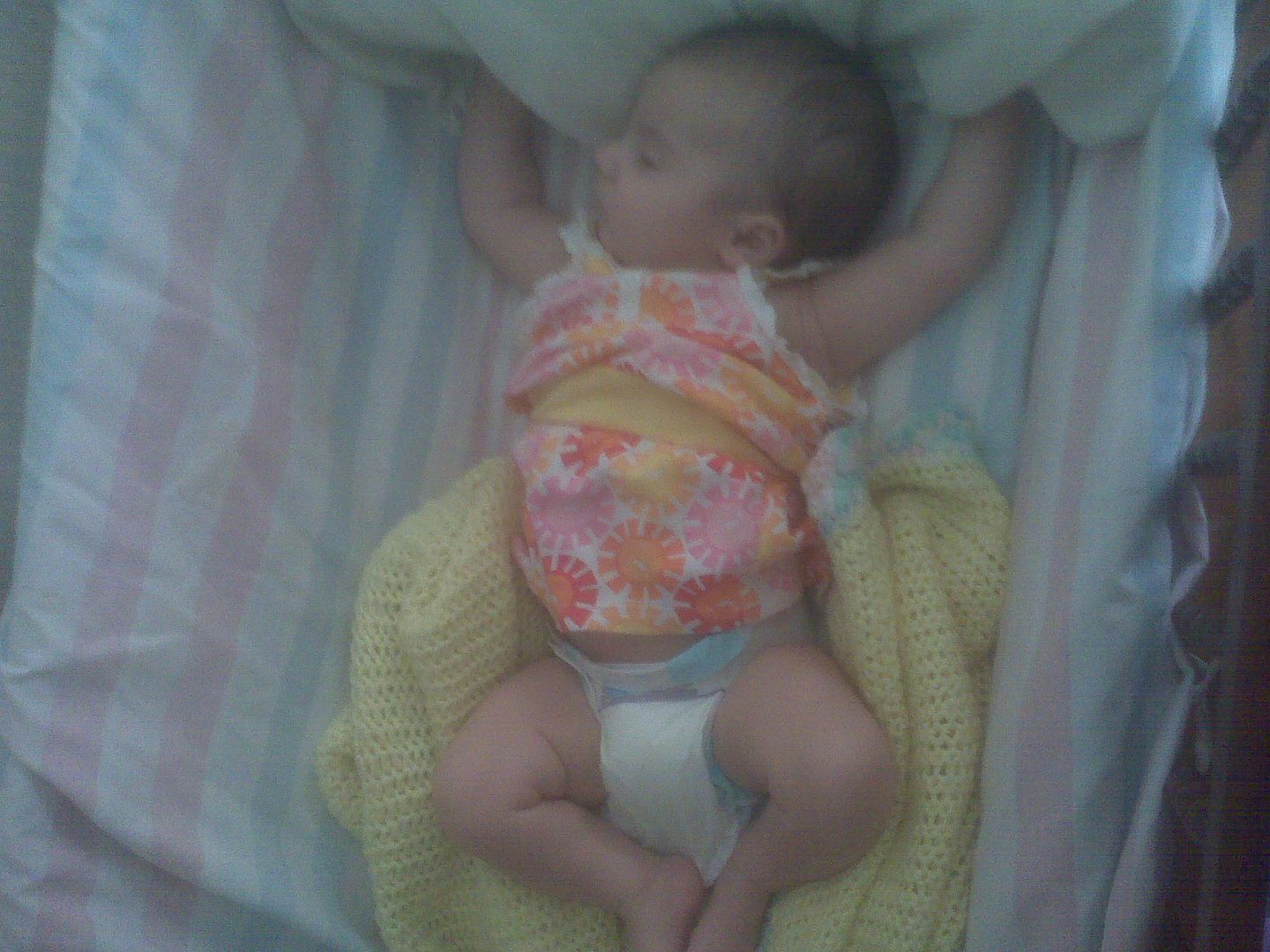 she always wakes up smiling!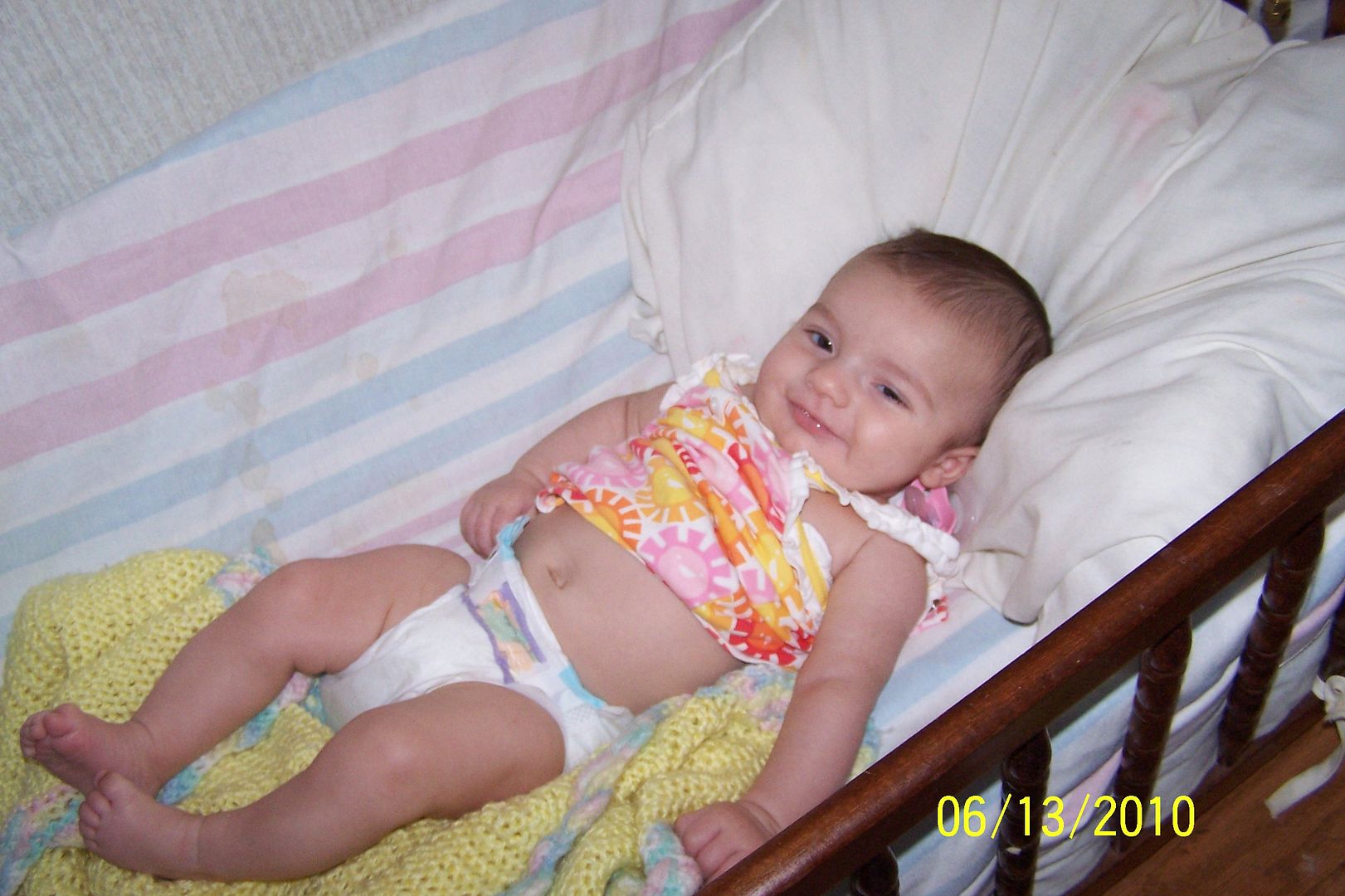 Aubrey Adored the trampoline!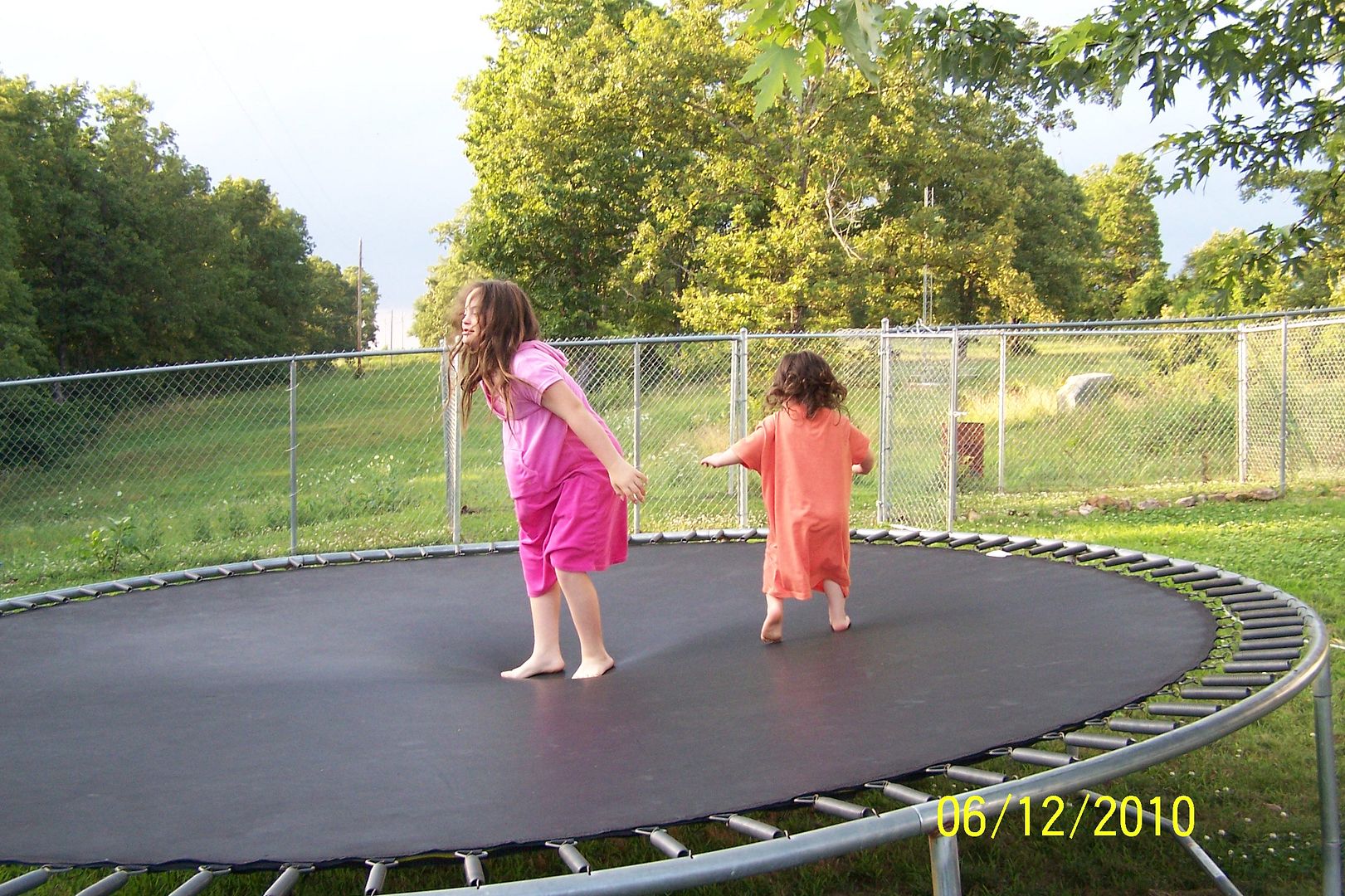 but who knew she was so scared of thunder?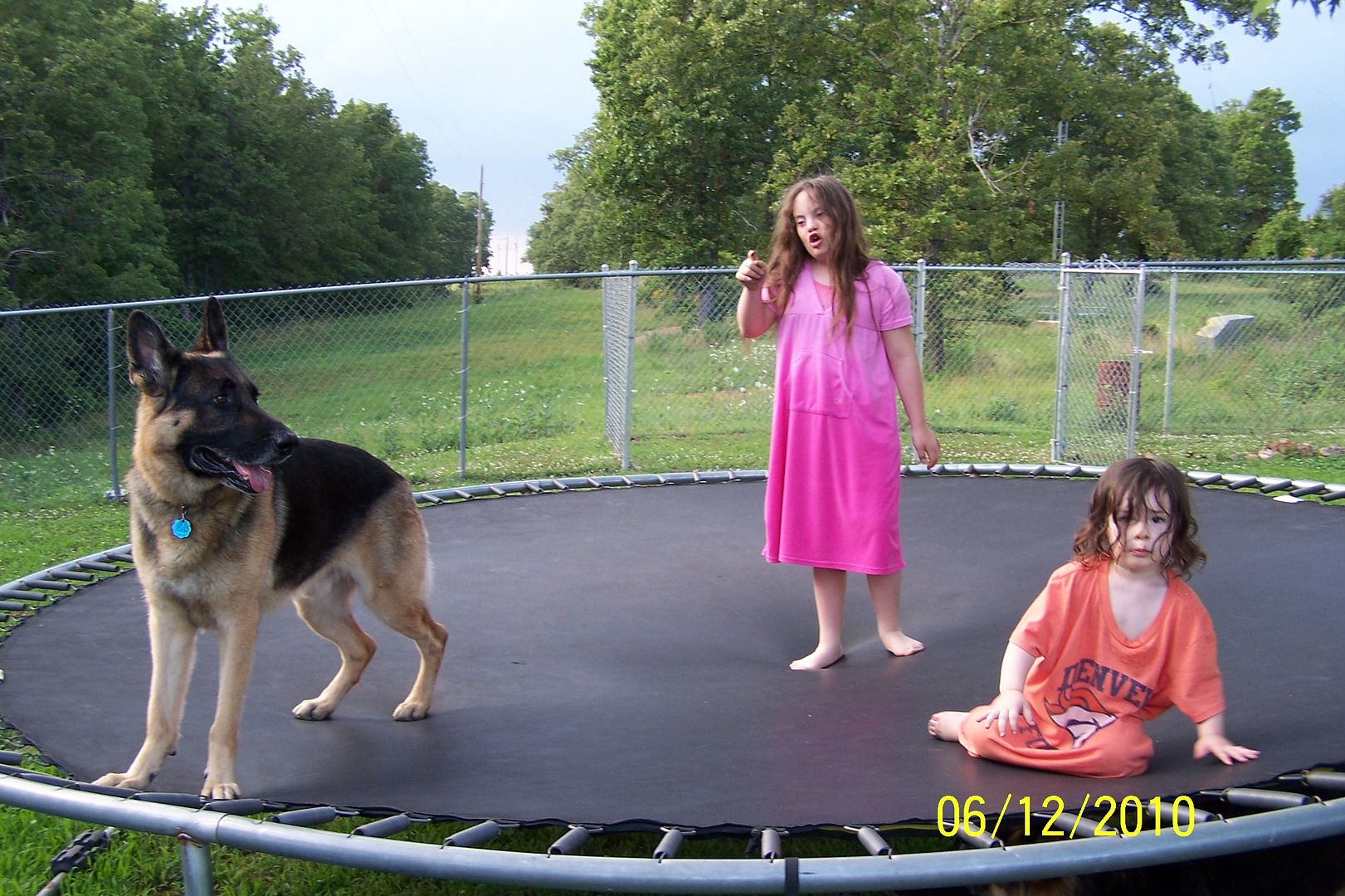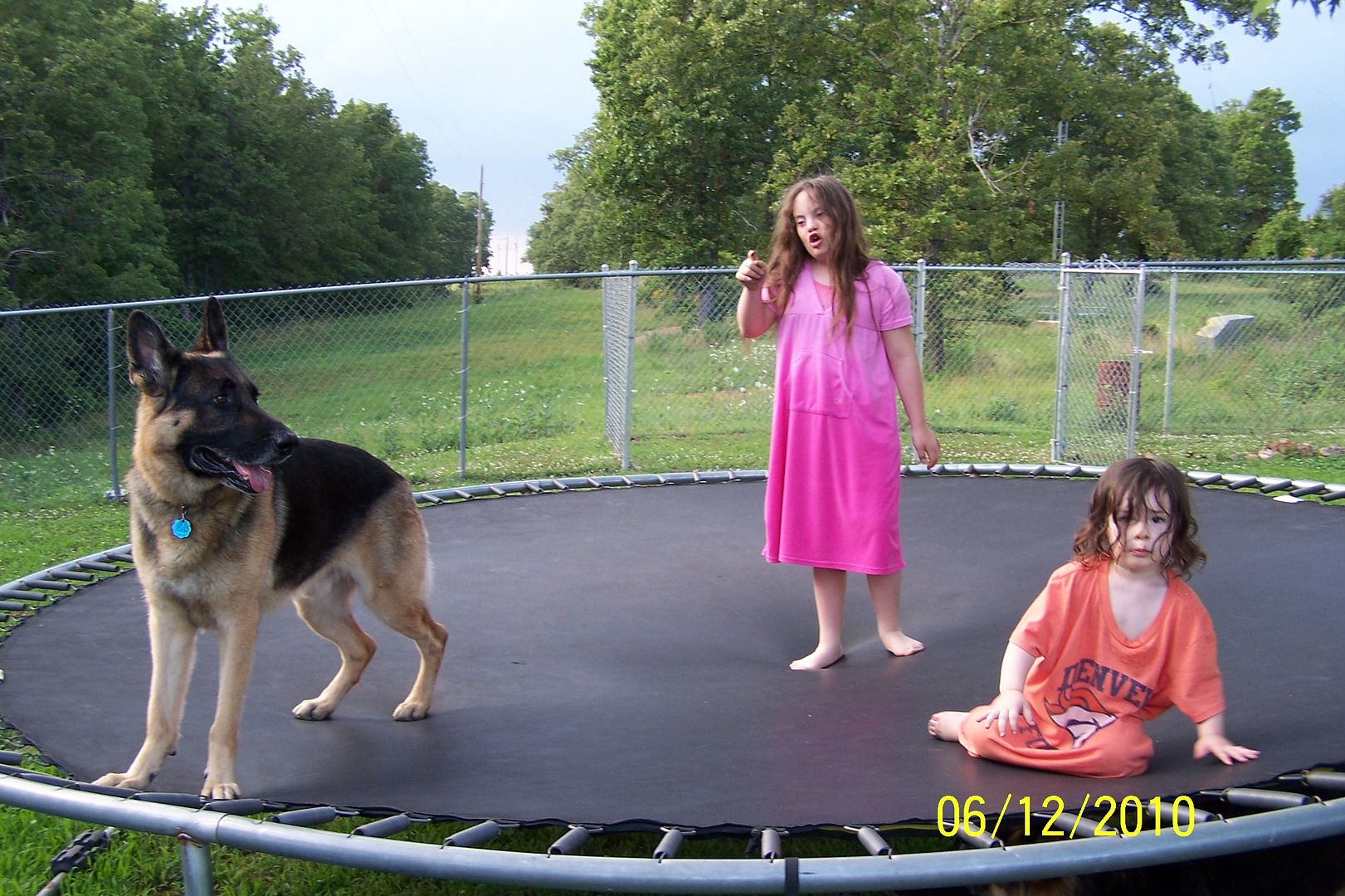 molly kate has the best back yard in the WORLD!!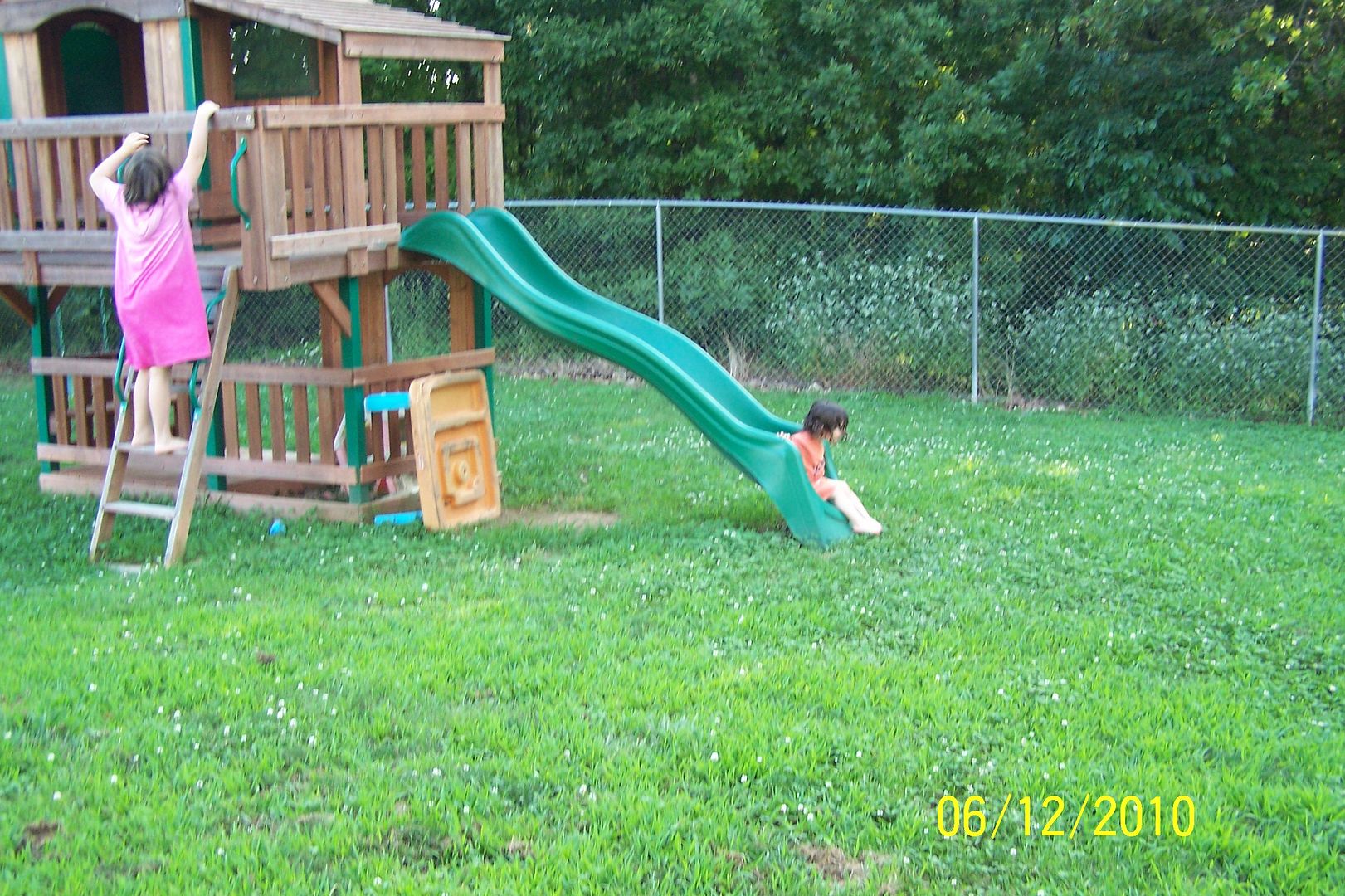 Aubrey Jo was fitted into a "little too big" floatie, and was a little tentative about mom-mom's HUGE pool! We swam for a bit and got used to it, and then came in to wait for her mom (ally) to get here. The second time we went out? she was twisting and turning and telling me to 'LET GO!' She now dog paddles all over like she's been doing it for years. That child just turned 2, has a vocab bigger than most 5 year olds, and knows EVERYTHING!! She's exactly the way gabe was at that age.....Good Luck with that! :-)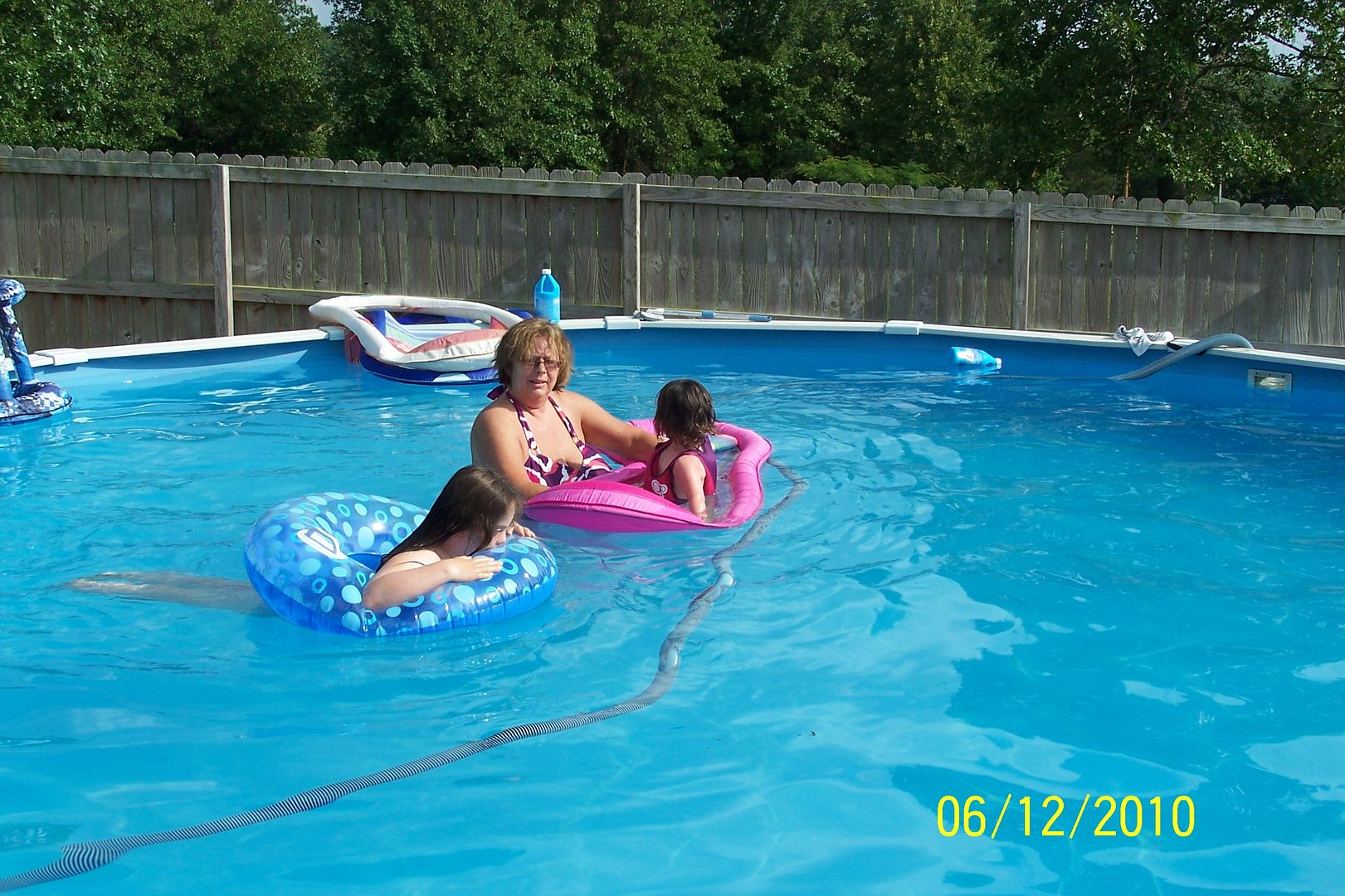 Great Gramma was home, too, and FINALLY got to meet the baby! We were heading that way when she fell...so it's been a long time in coming! She should be home for good in the next few weeks! YAY MOM!!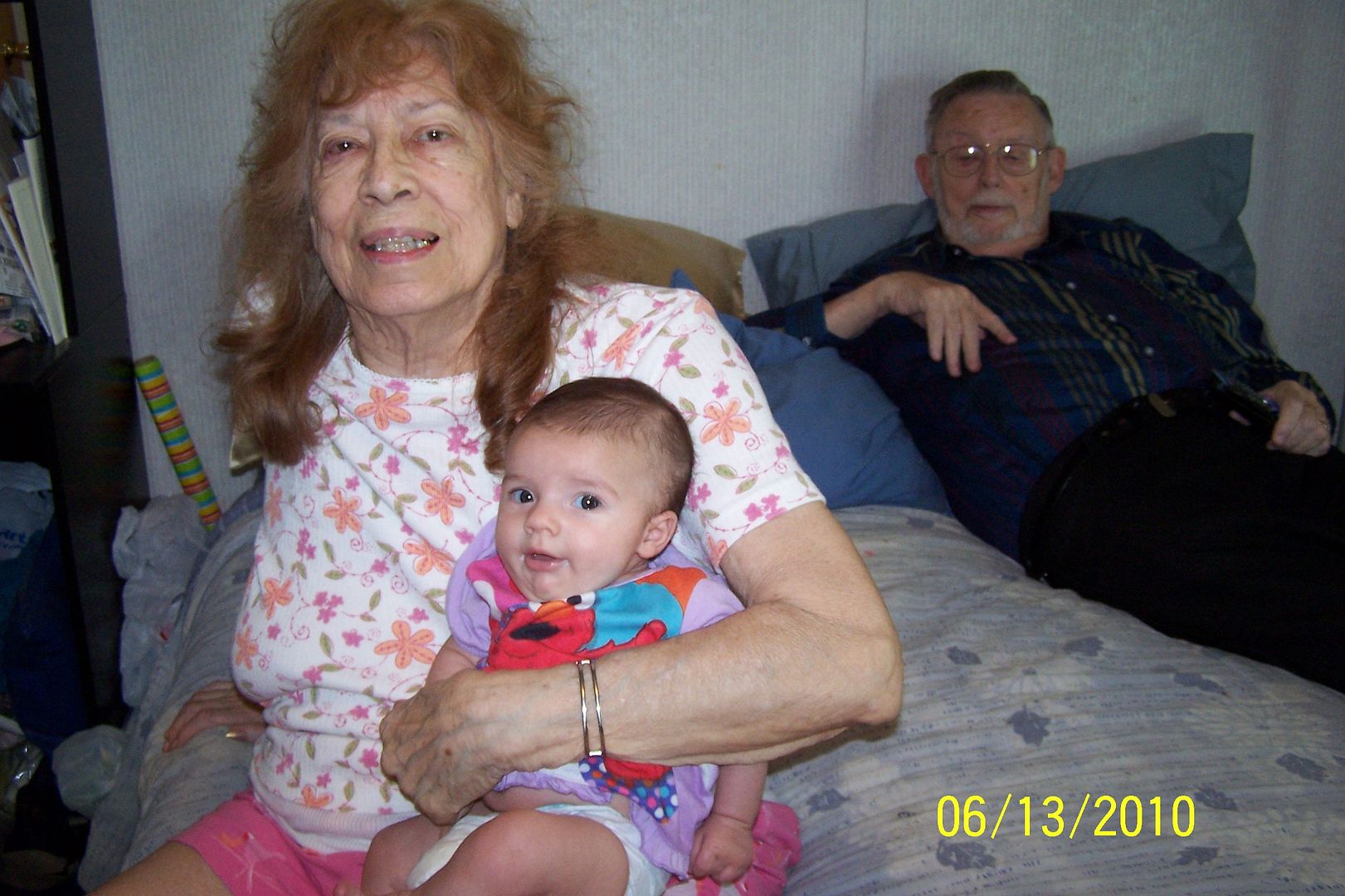 Ok...now it's time to start the work week again....*sigh* I LOVE the weekends when they are as fun as this!