We are settling into a ROUTINE!! YAY!!
everyone but molly, that is...who has found new and more interesting ways to upset her teaching staff...more on that later.
(after i get over it) UGH!
Mom and Dad are settled in...are getting active in church and mostly this first two weeks...all of us have put together new "schedules" and are helping them recover from such a long move! I cannot believe their spunk! In their 80's and so driven to get everything moved in, set up, and comfy! They seem to have more energy than me!
I think i've been late or nearly late to work everyday....because things are so different at home! It's nice to be able to have coffee with your mom before work...we get to gabbing too much! Molly has already added their names to her vocabulary, which although I'm happy for them, it does hack me off a little, that she still calls me "EYE" yet has no trouble calling gramma "MOM MOM" GRRRRRRRRRRRRRRRRRRRRRRRRRRRR
I've waited 8 years to hear her call ME mom mom!!
*sigh* sometimes i think she knows that, but just loves to jerk my chain! She is so cut from daddy's genes.
Mom and I shopped for my bedroom furniture all week last week (pooped us both out) and still NOTHING!! Larry and I have been living out of bins for 2 weeks, as i've been dragging my feet on making a furniture decision, but what i liked for what i wanted to pay??? NOT HAPPENING!
WHO KNEW furnishing your bedroom was more expensive than the rest of your HOUSE???
We got a tip on a store in Mtn Home (thanx deedee from work) so on Saturday Mom & Dad...& me and molly kate took a road trip (about an hour south, and over Norfolk Lake) to the big city, and actually BOUGHT the whole set! (locally and budget conscience they way i am, i was going to start piecing one together...the dressers here were almost 4 grand! unbelievable!!)
This set is Mahogany, well priced and will be delivered here tuesday!! YAY!
Mom had a birthday on the 15th, and dad's is tomorrow...and then? THANKSGIVING!! all my kids are coming home, and ALL of us are psyched about that, too! We have one little purple baby sock on the coffee table, and every morning molly picks it up and says "beeeeeeeeeeeeeeeeeeebee"
Yes, molly....Aubrey Jo will be here for TURKEY DAY!! and so will SHAUNA!! I'm trying not to get too excited around her,
as that doesn't transfer well to school, and i imagine her week is going to be hard with all the festivities there....but it's been really hard not to! ALL MY KIDS IN ONE PLACE! a rarity i just CHERISH!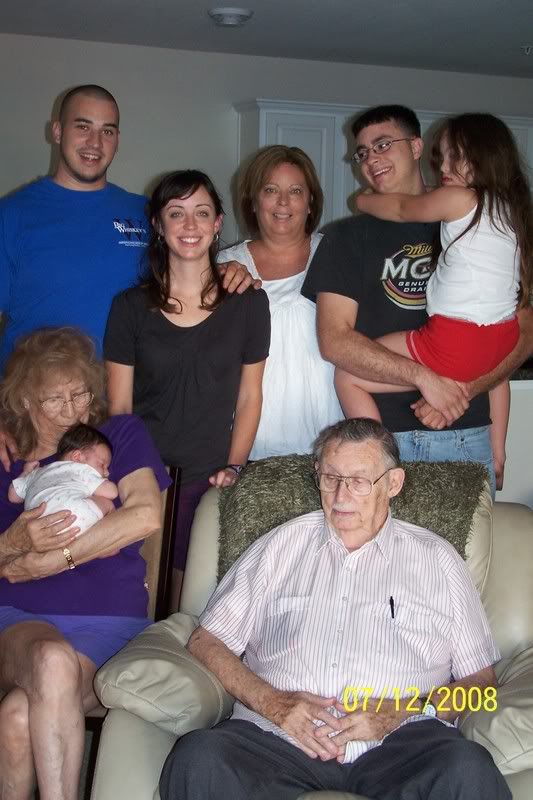 So off i go to further ready the house, all the groceries are bought but the turkeys, which i'll pick up tomorrow night...give them a couple of days to thawwwwwwwwwwww...it's been SO COLD HERE, i don't think they will! I cannot believe i've been extolling the wonderfully warm winters we have in Missouri to my parents all these years...just to have them finally come, and have it be COLDER than it is in COLORADO!! go figure!
I did get my C.E.'s finished today, which im expired the end of the month, and THAT monkey on my back was getting heavier by the day....so now off to find the last DVD i rented. Molly evidently didn't like the choice and has hidden it from me....always another project!
Hope this finds you all aglow with the anticipation of upcoming holiday seasons....Nothing better than being with family!
e & molly kate
May your stuffing be tasty
May your turkey be plump,
May your potatoes and gravy Have never a lump.
May your yams be delicious And your pies take the prize,
And may your Thanksgiving dinner Stay off your thighs!
Happy Thanksgiving!!