Blessings to all the dads out there! ESPECIALLY those that deal with kiddo's that are packing something extra....DS, AUTISM, anything at all that makes "a day off" as much in fantasy land as "riding the unicorn" We applaud your extra effort.
We combined passions yesterday, and took MY dad to a Military Memorial Service. We went to lend our voices to the Westboro goons, who like to frequent these things, and upset already grieving family members, but I don't even think they got across the state line! Probably just as well, they may mess with the rest of the country, but know well enough to avoid Hillbillies at all costs. :-)
Molly and I watched from a great vantage point, Dad ended up going inside to escape the heat but was pleased to get a hero's welcome from all the Vets that came after him. I only saw one man that could have possibly been a WWII vet there: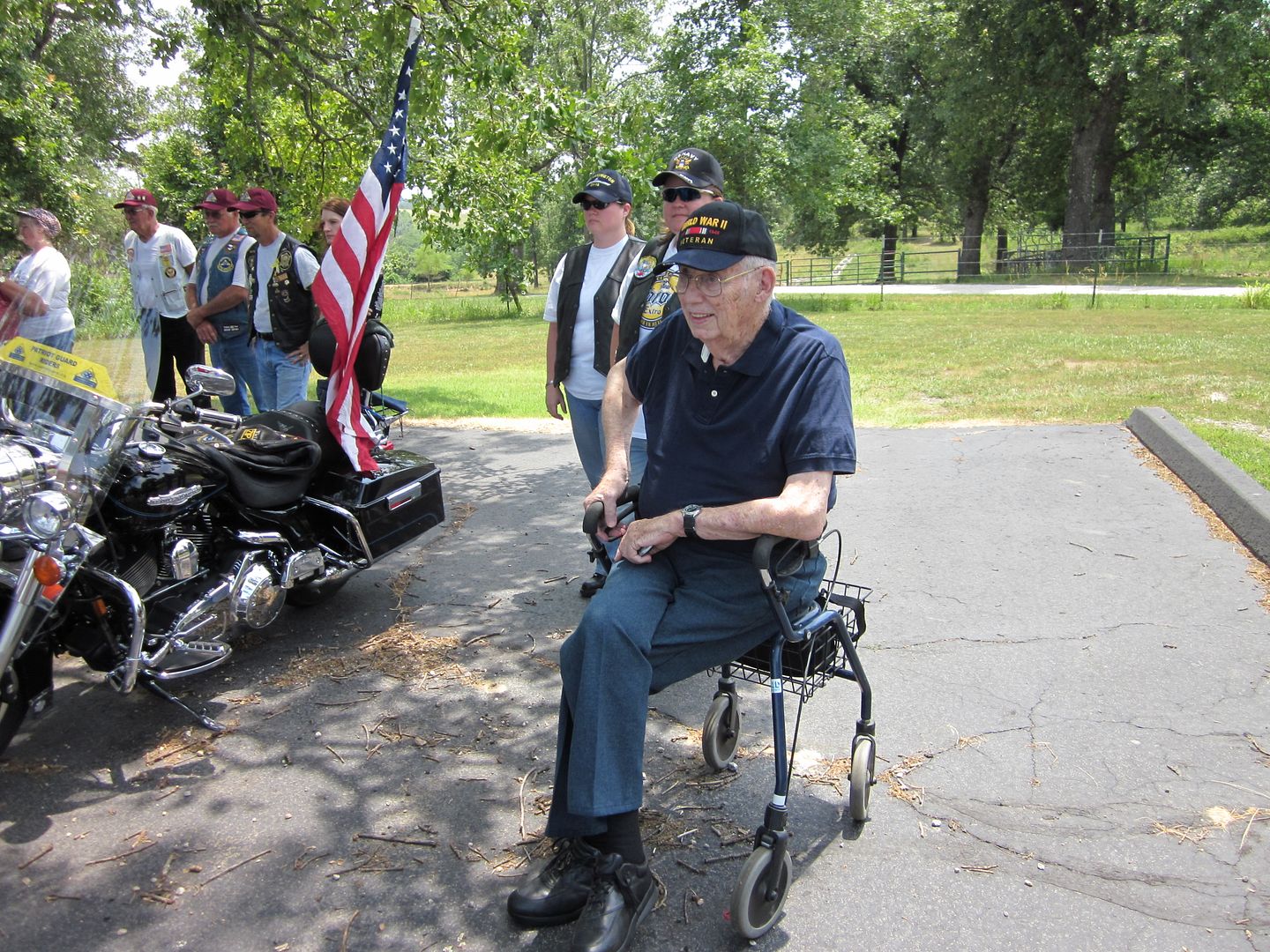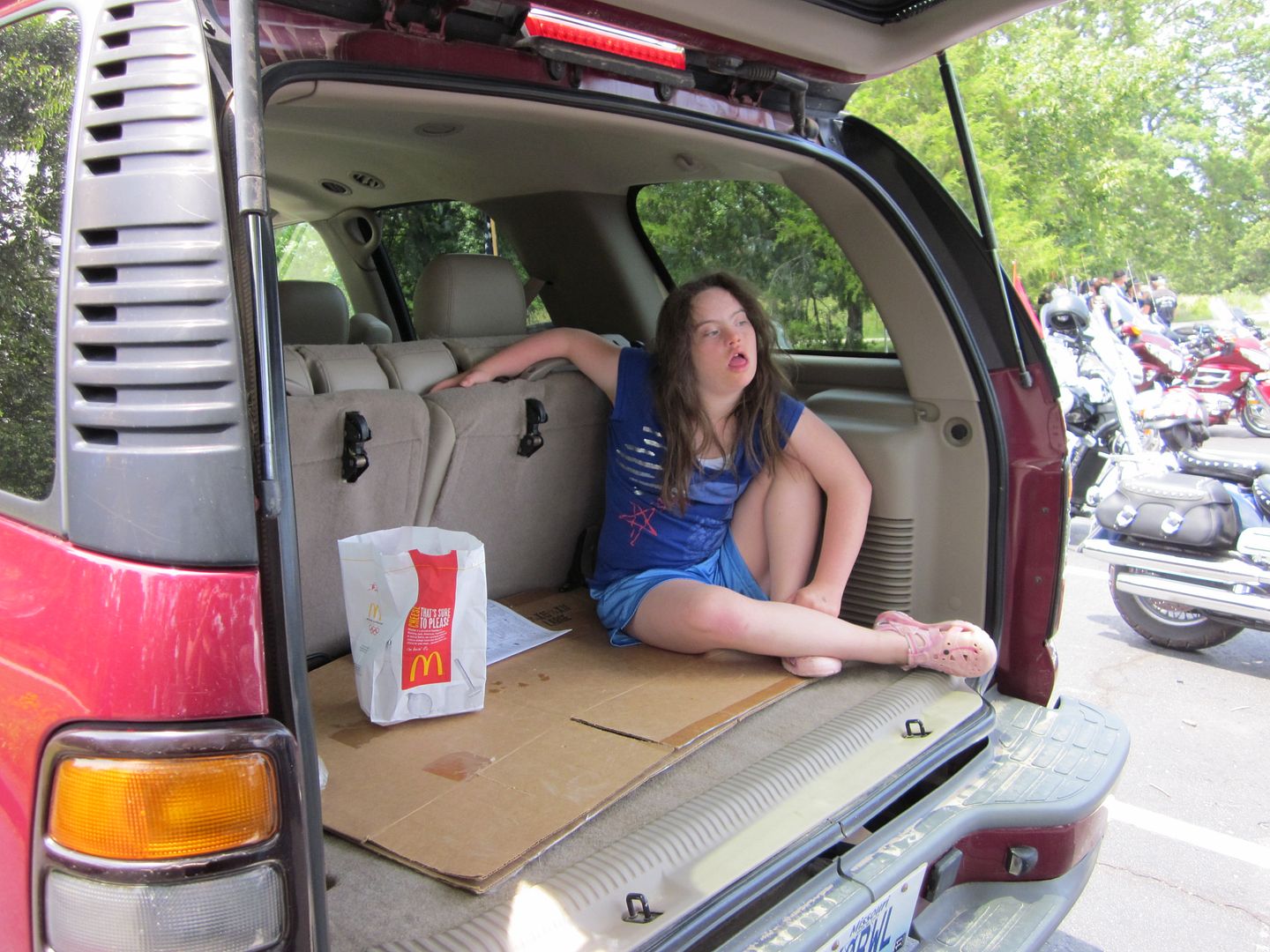 The turnout was amazing...though not all the way across 160 from W. Plains to Gainsville, there were spots where people came out in front of their homes, bearing up under 98 degree weather, and stood solumnly with flags flying. The entire Tecumseh fire station was present, all vehicles decorated and ladders high, with flags at half mast.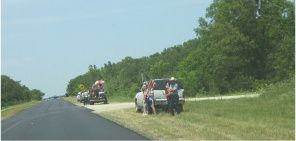 The view in, leaving no wondering exactly where the church was: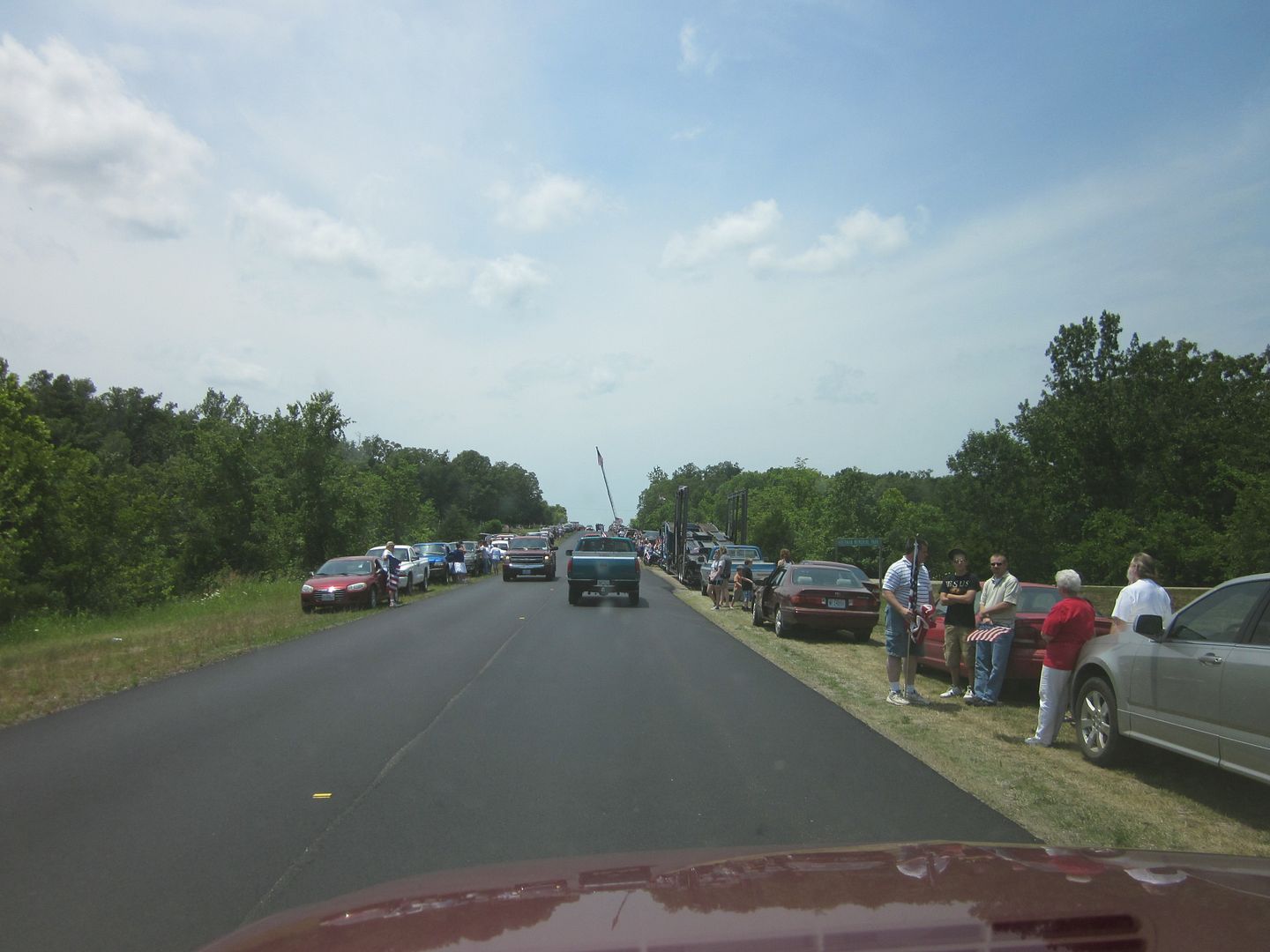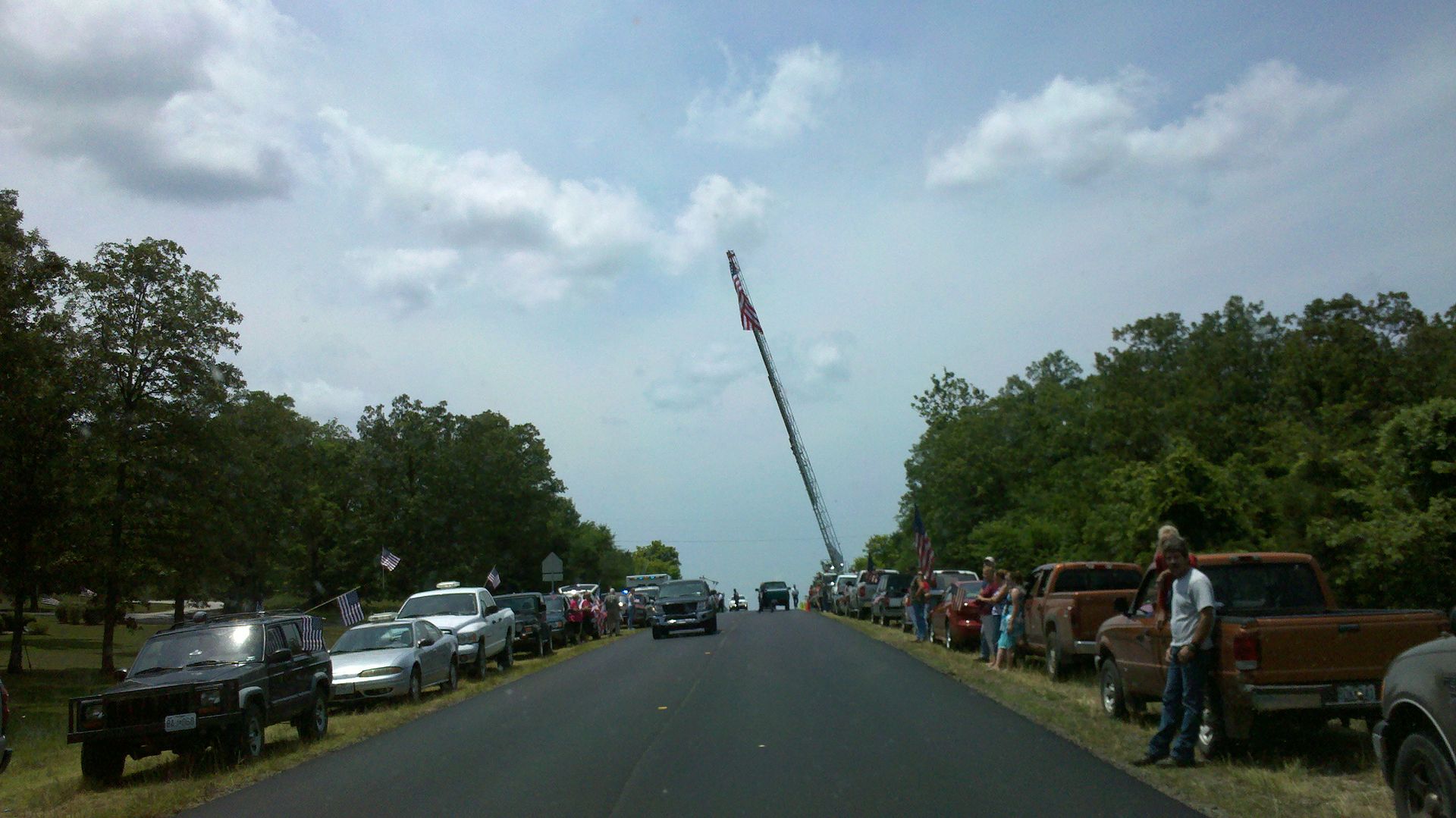 And the freedome riders coming in:
http://www.patriotguard.org/