I'm trying to make summer last as long as possible. Good ole molly is helping with that, as today we are trying to close the pool, and cover it, as the leaves are just starting to turn. We're in what is called "Indian Summer" as we've already had our first frost, but today feels like June....a balmy 80 degrees.
Molly has put away the air pump, which we need to blow up the baffle that goes under the pool cover (to keep the cover from falling and gathering water in the middle) so I'm diverted to go to her room, to find it. I open the door and EEK!! EVERYTHING is out of any toy box, and drawers, and any sort of storage that i have in there...the baffle hangs across the couch while i sort thru this mess. Now i have toys soaking in the bath in bleach water, and am loading up a 30 gal trash bag of expensive, broken developmental toys *sigh* and sorting out a million books. We definitely need to downsize in there! We did get all the Halloween books out, and mommy took a second to read those to her. Part of the Autism, we have to prepare for Halloween, or there is total melt-downs when it comes time to dress up. We also are preferred customers at amazon as we purchase many seasonal dvd's from her favorite people...Little Bear, Sponge Bob, Maisy, and Dora.
So in the middle of all of this, i notice that the poor blog has also been neglected, and i sit here, taking a break, having a cup of coffee, updating, and betting the pool does not get covered today...ugh.
This year school has been amazing. She is now in the 4th grade, which is downstairs with the big kids, and involves switching classes throughout the day. Transition is not her strong suit, and all of us worried about it, but she really has been thriving! She is excited to go in the morning, and the ratio of good days to bad is AMAZING!! Shout outs and love to all her teachers that are making this a stellar year! She is also very much a tween, and we're having to get her up a little earlier everyday...as there is always arguments about what shirt she is going to wear. I am almost glad that she only will wear fleece pants (sensory issues) as she takes FOREVER to pick out what top she is going to wear.
Mommy got to take her annual weekend off, and flew to meet up with her bestest buds. There were 8 of us (all with kids with special needs) and as a bonus, Shauna flew in (had work in Houston) and her and my neice, Alyssa, who is the same age as Shauna, tagged along to see how moms who rarely get a day off, let alone a whole weekend, let their hair down.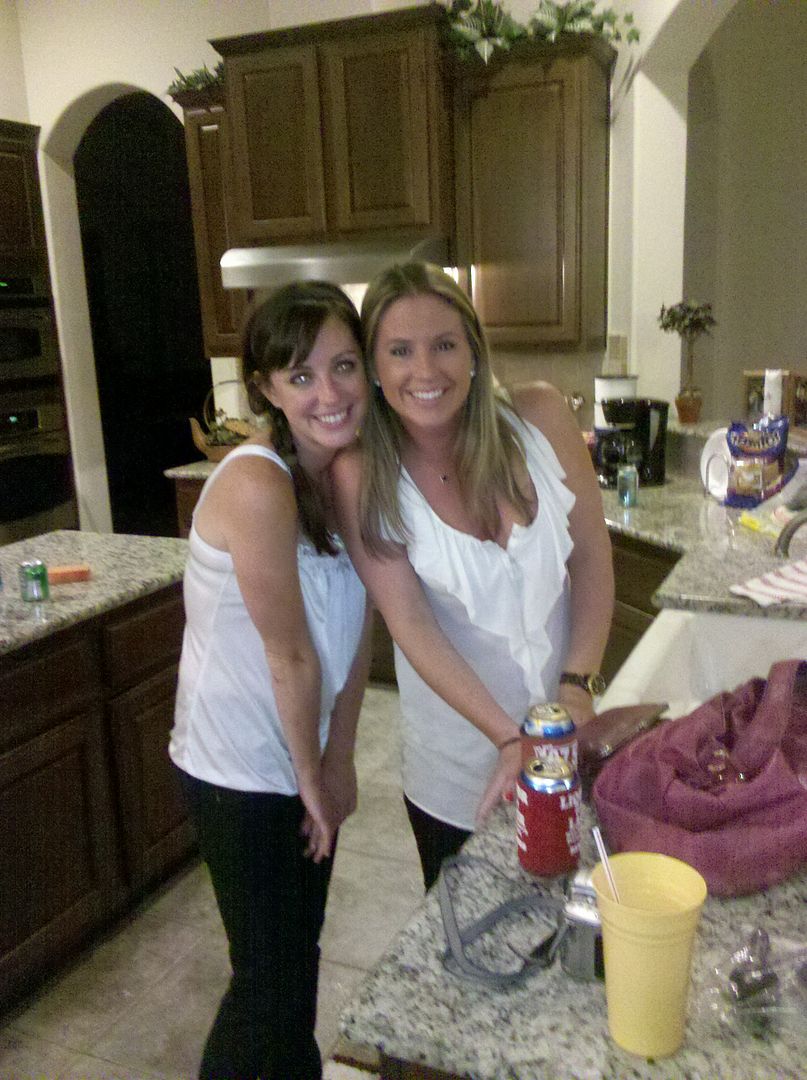 I love you guys immensley, and work all year for the precious time that we have together. Thank you for being there!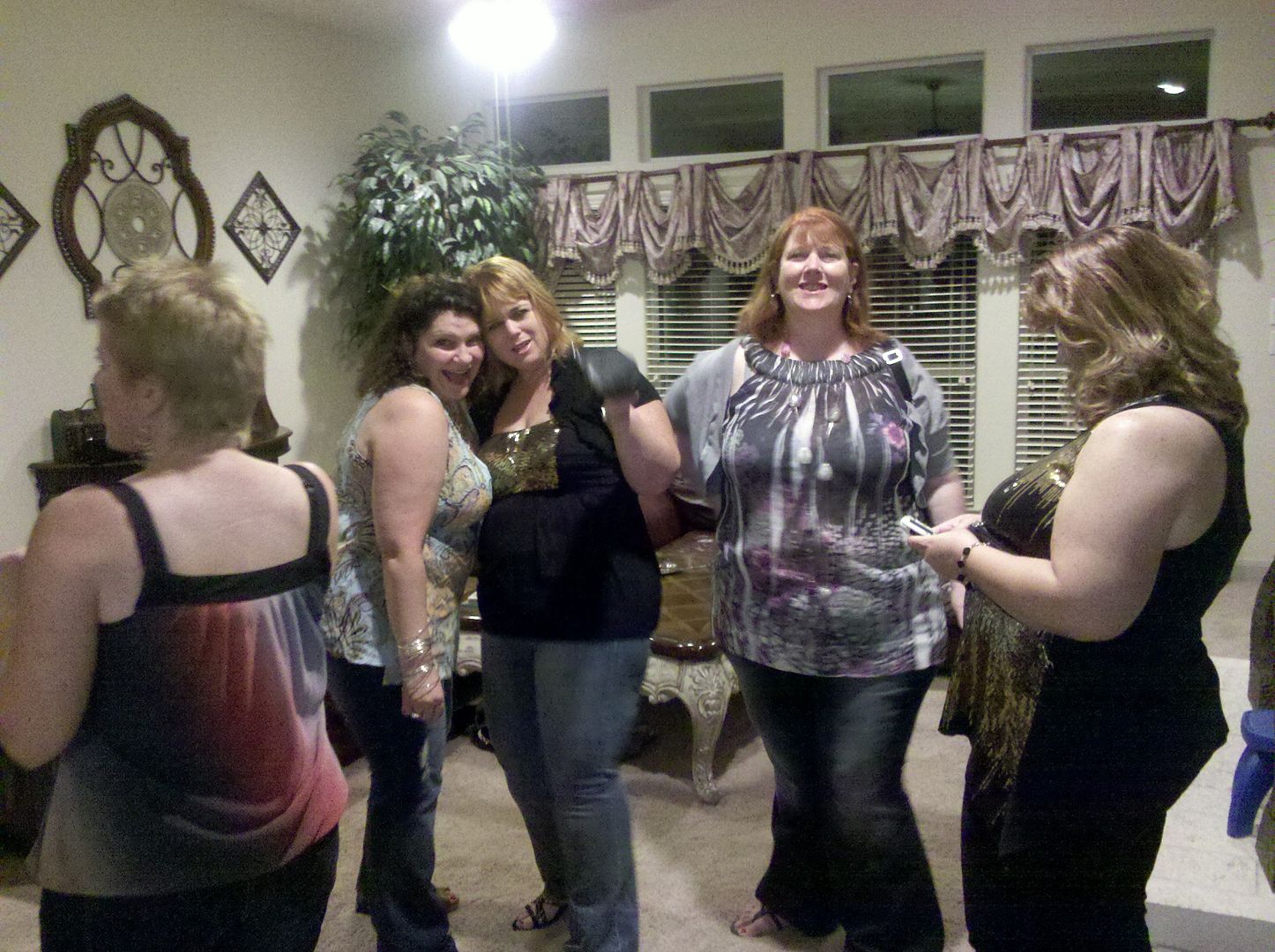 This year's get-together was hosted by Brandi, and man, can those Texans throw a football party! Friends of friends and new friends to us gave us a big ole southern welcome, put on a huge pot of gumbo, and enjoyed football like I've never witnessed before. Our most humble thanks to all of you for your hospitality.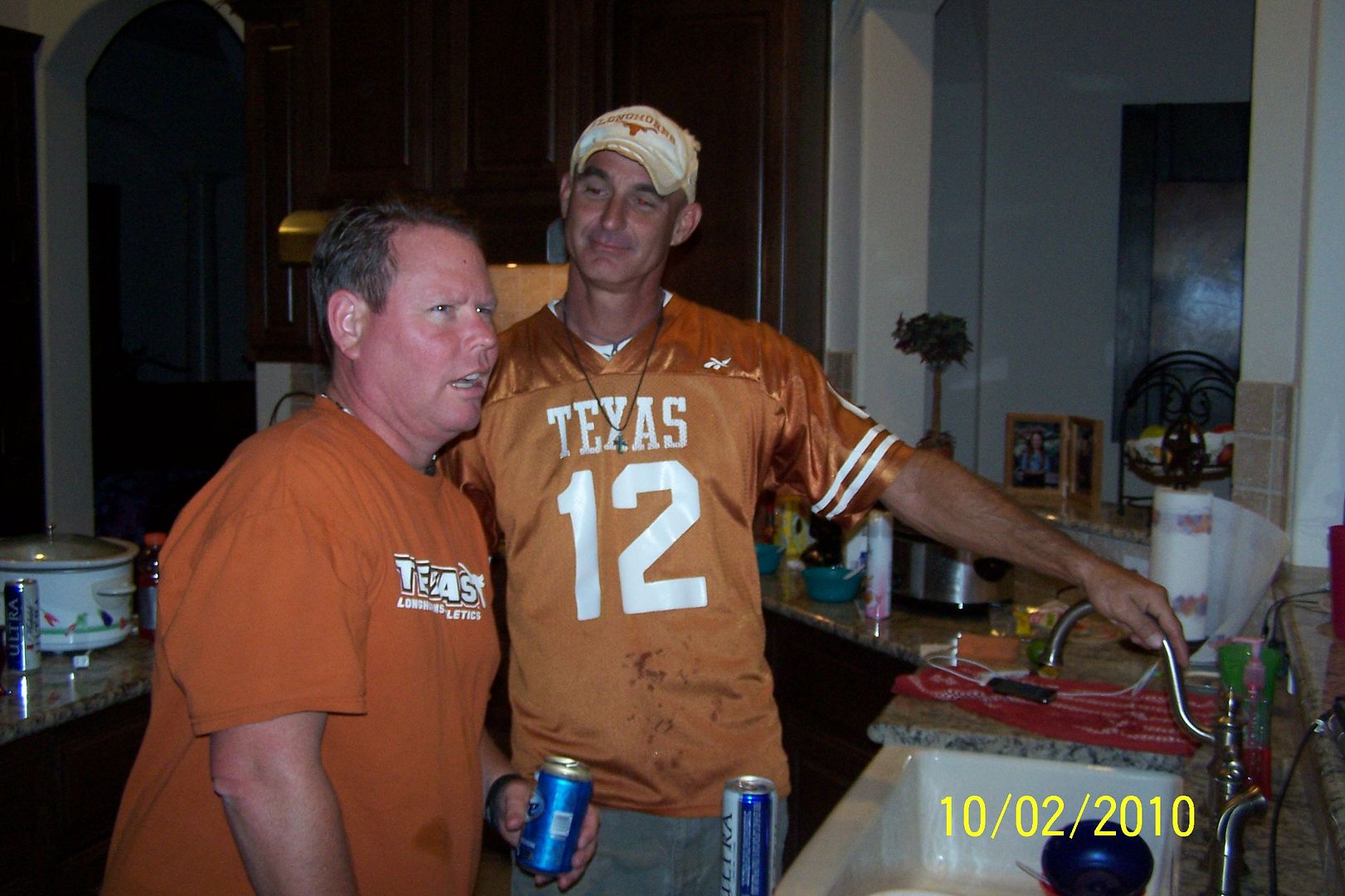 Even the puppies were decked out!! too funny!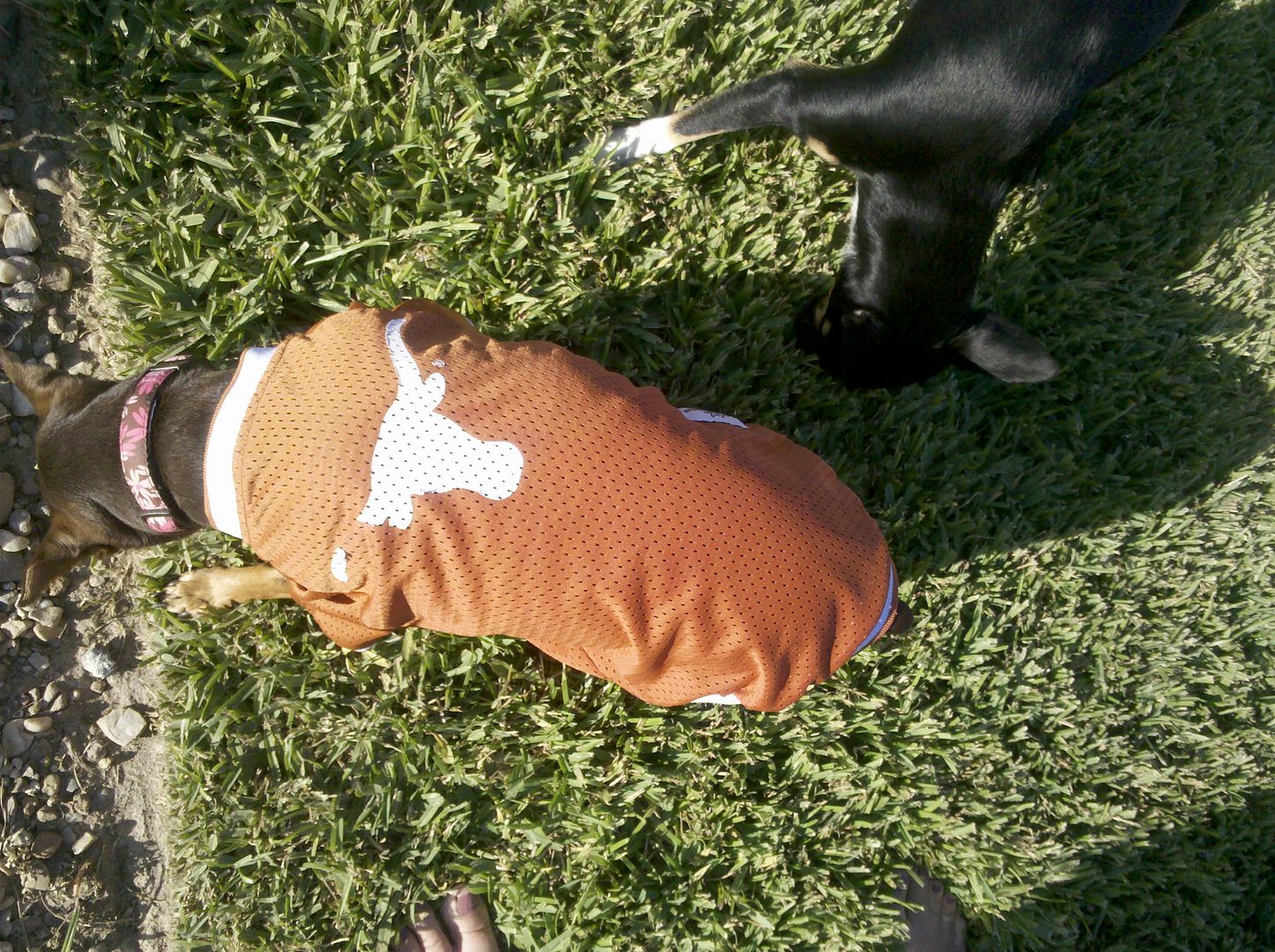 Larry's been working hard to realize a 10 yr old goal, which is to erect an antenna that will enable him to again contest world wide. We are one week and a crane rental away from making that dream a reality. He has wonderful friends that have come over and worked for DAYS to accomplish this.
So this week the main focus is the Appreciation of Friendship. From school buds and teachers , to local guys who'll give up their own weekends to help, to girlfriends across the country whom i depend on to maintain balance and sanity....THANK YOU! Words cannot express our gratitude and fondness for you. Blessings to you and yours.