Today starts THE WEEK!! I'M SO EXCITED!!
Shauna comes home Thursday, I'm taking the week off...hopefully BOTH the boys will be home...Ally may be down Wednesday to "Club-Spa Gramma" and use the pool, and let me play with Aubrey Jo...Molly's Birthday is the 22nd! so im hoping to have a party for ALL THE KIDS! and I AM JUST PSYCHED!!
I just love it when i can get all my chicks under my wings at the same time. Doesn't happen very often, for SURE!!
Last weekend, instead of blogging, i was at a Birthday Party for a little girl WHO TURNED ONE!! can you BELIEVE IT!! ONE YEAR OLD!! ALREADY!!
it was a blast....
molly and Aubrey got a little face time: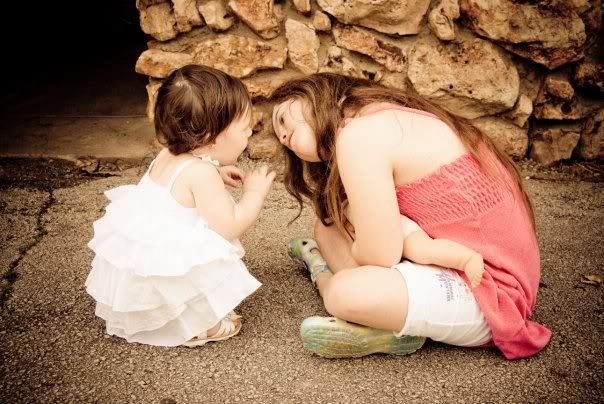 She loved her cake and presents: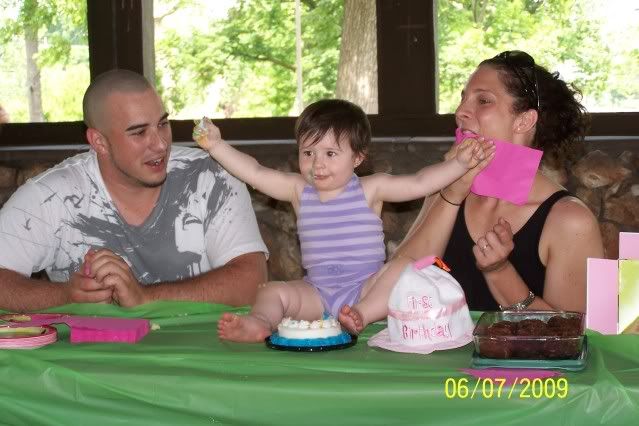 Molly fell in love with a zip slide attachment at the park...which I'm currently looking for to add to her playset!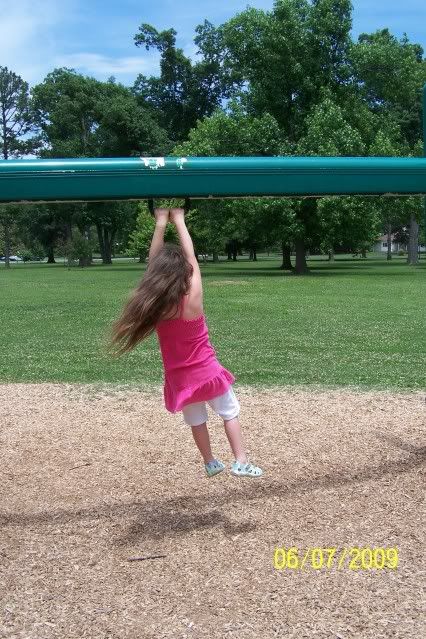 But Aubrey was too little to try...check out that adorable party dress!!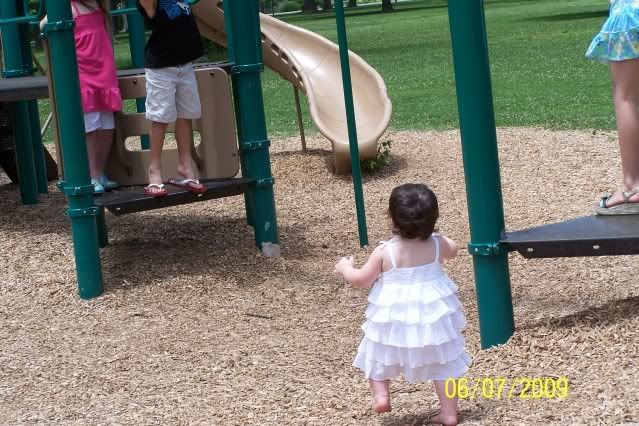 Maybe she's all of one year old...but grampa is STILL HUGE TO HER!!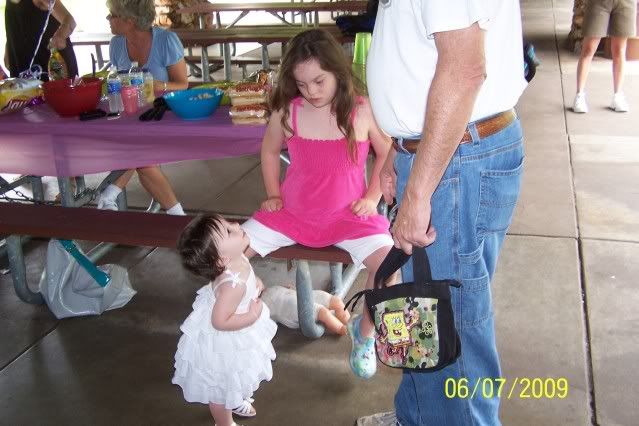 Molly is still loving every minute of summer school...and all that summer is here in the ozarks. She has no idea her WORLD is about to be ROCKED with the reunion of her siblings. She also LOVESSSSSSSSSSSSSS everyone being home!!
have a GREAT WEEK!!